MPPS V21 / V22
Version
MPPS V18
MPPS V21
MPPS V21 Unlocked
New MPPS V22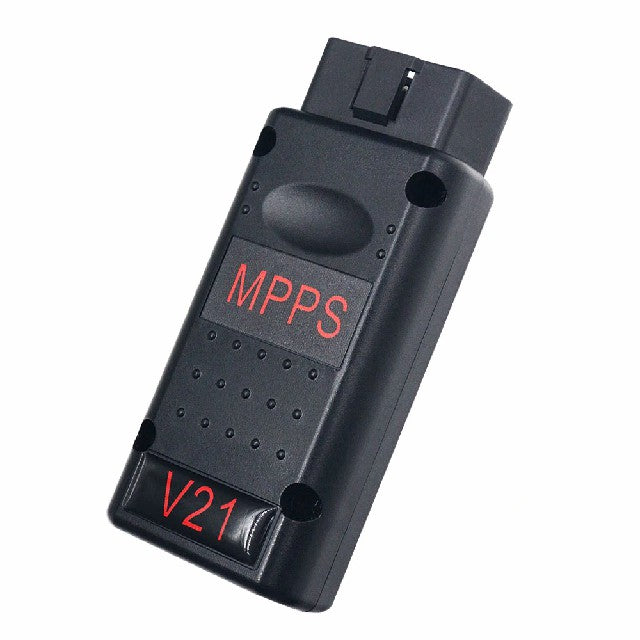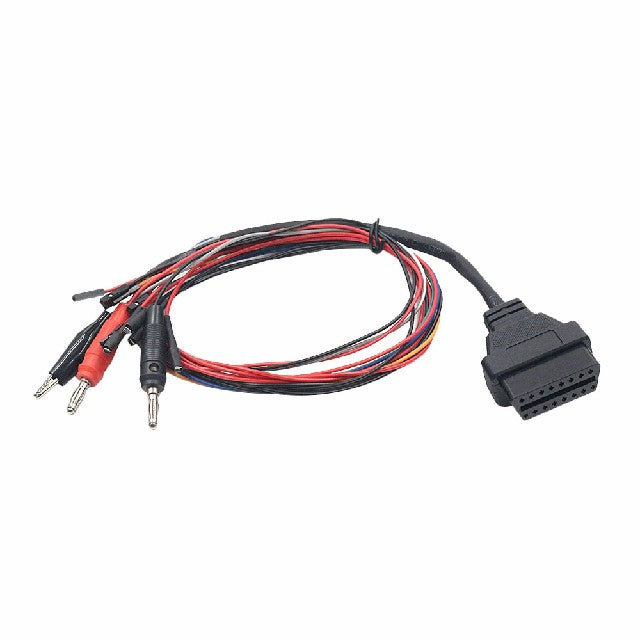 Description
Shipping
Consumer reviews
MPPS V18/V21/V22 Universal ECU (ECU) Programming Tool
MPPS provides access to the ECUs of many vehicles in order to read the map, make changes to it and rewrite it in the ECU.
MPPS has a simple and intuitive interface that allows beginners to extract, modify and inject their cartography in a few minutes.
The MPPS v21 provides access to computers previously inaccessible with the GALLETTO and KWP2000+.
MPPS works under Windows 7, 8, 10, 11 (64bit)
The MPPS reprogramming interface allows you to:
Read and save your original cartography.
Reinject a new cartography.
Activate or deactivate components of your ECU.
Reprogram your ECU (power gain and consumption reduction)
The MPPS is compatible with the majority of vehicles currently in circulation.
Click here to see the list of vehicles supported by version V18.
Click here to see the list of vehicles supported by version V21.
Click here to see the list of vehicles supported by version V22.
Available in different languages:
Afrikaans, Albanees, Bahasa Melayu, Czech, Cymraeg, Dansk, Deutsch, Esti, English, Espanol, Filipino, Finnish, Francais, Galego, German, Hrvatski, Indonesia, Italiano, Kiswahili, Latviesu, Lietuviskai, Magyar, Malti, Nederlands, Norsk , Polska, Portuguese, Romanian, Slovencina, Slovenski, Srpski, Suomea, Svensk, Turkish

The MPPS is a powerful programming tool. It offers general read/write operations and checksum support, but it also includes a few additional features:
Excellent recovery functions. In some cases, MPPS can recover ECUs that other tools cannot even communicate with. On some controllers, it works even when no program is present (an empty memory).

Selection of full or partial read and write when the ECU allows this function.

Selectable read/write speed.

"Changes only" write function for faster programming (if ECU allows).

Automatic detection of K-Line/CAN, and ability to bypass and force preferred means of communication.

Temporary override of immobilizer to allow bench flashing on ME7 systems.

Boot mode support for ECUs with C167 and ST10 processors.

EEprom read/write functions for some ECUs are included.
Functions of MPPS V22:
Added new FRF decryption in Tricore Boot.
Added PSA ME7.4.5 K-line/CAN and special mode.
Added Opel Vauxhall ME9.6.
Added Renault Delphi DCM 1.2 Can.
Added VAG Simos 6.2/6.3.
Fixed problem with Delphi E87 checksum.
Added new anti-timing search for EDC17 ECUs.
Added (M)EDC17 slave ECUs to both TP2 and UDS.
Various fixes and fixes.
Tricore Boot + OBD Unlock Module:
TPROT / DS check feature, for testing if TPROT is active without opening ECU
Auto detects ECU and processor type. No need to select from list, everything is automatic!
Read/Write of all memories Eeprom, Irom, Xrom (where possible)
Patch function for OBD Flashing of TPROT ECU's in boot mode (supports only VAG at the moment)
Support for unlocking of VAG Simos PCR and Simos 8 with external eeprom.
Checksum Correction supported for Bosch MEDC17 irom and eeprom.
Checksum Correction supported for Simos PCR, Simos 8 and SID208, SID209, SID305, SID807 irom
NEW!Support for Bosch Service Mode to read password on ECUs using TP12+
NEW!Special file utility for creating OBD unlock files from VAS FRF/SGO containers (flash containers are not provided!). This function will allow you to work completely from OBD on locked ECUs!
Package contents:
1x MPPS Main Unit
1x USB cable
1x Software CD/QR Code
/ !\ It is important to note that we are not responsible for any misuse of the tools, software or files.
We take no responsibility for any damage to your ECU if the wrong files are used or a mistake is made!
Shipping for physical tools:
Where are the tools we sell shipped from?
We work with European suppliers (Germany, Spain, etc.) who assemble the tools and check their proper functioning before dispatch to ensure a high quality service.
Is the delivery ensured by recognized service providers such as DHL, GLS, etc.?

What are the shipping times?
As a general rule, orders are dispatched within 72 hours. Our average delivery times are 5 to 10 working days depending on the country of delivery.
Shipping for digital products:
The shipment is made instantly by email (maximum within 24 hours, if computer maintenance) following the purchase.
Don't forget to check your SPAM
For any additional questions, go to the FAQ section.
30-day money-back guarantee*