MultidiagPro software 2021.11 - 2020.23
€14,95
€29,95
-51% DISCOUNT
Version
ON VIRTUAL MACHINE (VM Ware only 2020.23)
CLASSIC INSTALLATION (Manual 2021.11 and 2020.23)
THE TWO METHODS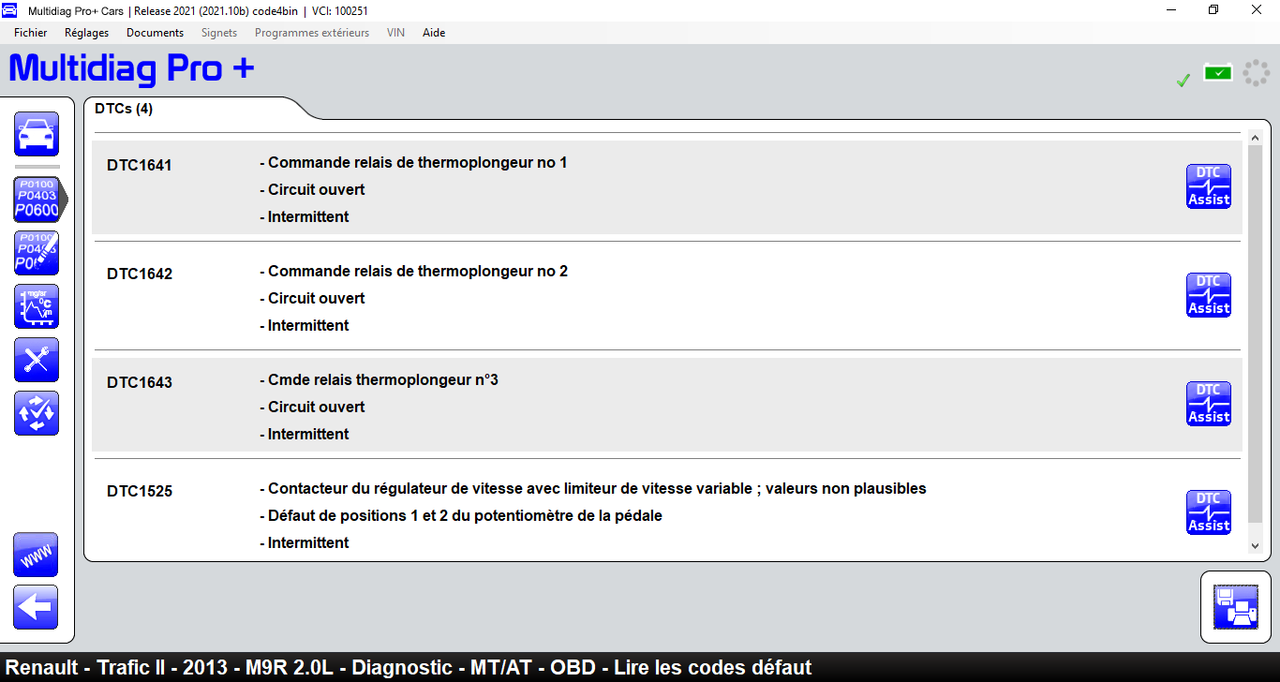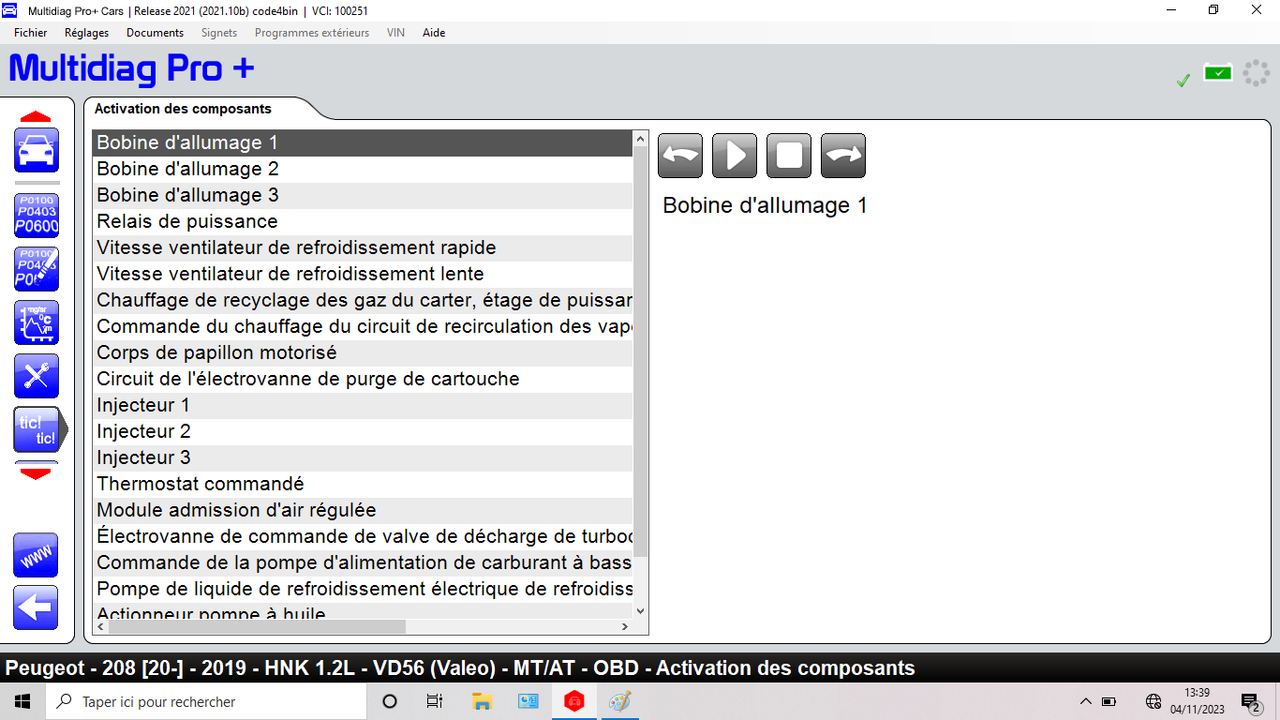 Description
Shipping
Consumer reviews
Multidiag diagnostic software Version 2021.11 and 2020.23
NEW MULTIDIAG PRO 2021.11 is the newest software on the market
PRE-INSTALLED VERSION ON VIRTUAL MACHINE (VM Ware), check your computer's compatibility with virtualization and VM Ware 15 or 16. (2020.23)
ou
CLASSIC INSTALLATION (2021.11 and 2020.23)
Advantages of version 2021.11 and 2020.23:
1. Update history

2. Fixed bugs on:

Full ISS patch! Now the ISS works for all cars.
The history function fully works.
Full support for old VCIs with serial number 30250 etc...
Now all new cars are visible and available for old units too!

Compatible on Win 7, 8, 10 (64 bit).


Multidiag Pro is a fast and reliable diagnostic tool that acts as a link between the vehicle and the computer. It works on both old and new vehicles.

With the CARS software, you are able to perform diagnostics specific to car and van brands from 1988 onwards. A total of 69 different brands. With TRUCKS software you are able to perform brand specific diagnostics for light and heavy duty vehicles, buses and trailers from 1995 onwards. In total 77 different brands.
The GENERIC diagnostic program is designed for legislation based diagnostics, specially targeted for emissions related fault codes. GENERIC is included in the CARS and TRUCKS packs.

Multiplexer function, 2xHS CAN (ISO 11898-2), SW CAN (SAE J2411), K/L (ISO 9141-2), VPW (J1850), PWM (J1850), RS485 (J1708), TTL and (SPI, analog in, 5 volt out).

Allows you to:


Read and erase fault codes
Real-time data reading
Basic setting
Scan function
Fully compliant with eOBD/OBDII standard.


MULTIDIAG software functions
FLIGHT RECORDER
With the flight recorder function, you can record parameters in real time while driving a vehicle. While recording you can, at the press of a button, highlight the specific error so that you can investigate the detected error at a later time. The device is equipped with built-in memory, which eliminates the need to bring a computer. The memory card is not included in the package.

VOLTAGE CHECK
When the device is connected to the vehicle, the unit checks the vehicle battery voltage and automatically adapts to the vehicle voltage level (12 or 24 volts). If the voltage is too high or too low, the device warns you with sound and light and you are also alerted by the battery icon in our diagnostic software.

CHASSIS NUMBER VIN
In our CARS software we have a smart function that allows you to read the chassis number of the vehicle you want to diagnose. This ensures that the correct model and year are selected automatically. In addition, the engine code of commonly available vehicles on the market is also selected automatically.

ISS
Intelligent System Scan (ISS) cycles through all vehicle systems and displays fault codes stored in each system. This saves you time and gives you a quick overview of the actual condition of the entire vehicle. When the ISS is complete, you can then select a specific control system to analyze the results in more detail.

ISI
Intelligent System Identification (ISI) automatically identifies and selects the type of controller fitted in the vehicle. This helps ensure that the diagnostic session is run correctly with the correct parameters as needed.


REPORT FUNCTION
Under this function tab, you will be able to see the adaptations and adjustments that are possible for a specific vehicle without having the vehicle near you. With the help texts as your guide, you can plan and be efficient in your work, even in complex situations.

OBD FUNCTIONS
The device is equipped with a unique multiplexing technology, which allows it to be used on all types of vehicles, regardless of voltage levels and communication standards. For vehicles that do not use the standard 16-pin connector, we offer a full set of certified, custom cables and adapter kits.

UNIVERSEL
For most OBD functions, such as settings and programming, there are detailed instructions and help texts to assist you in your diagnostic work. You will find step-by-step information on the prerequisites, preparation and implementation of various functions, which makes even the most complex function simple to perform.

HELP FUNCTION
For most OBD functions, such as settings and programmings, there are detailed instructions and help texts to help you in your diagnostic work. You will find step-by-step information on the prerequisites, preparation and implementation of various functions, which simplifies the execution of the most complex functions.

Shipping for physical tools:
Where are the tools we sell shipped from?
We work with European suppliers (Germany, Spain, etc.) who assemble the tools and check their proper functioning before dispatch to ensure a high quality service.
Is the delivery ensured by recognized service providers such as DHL, GLS, etc.?

What are the shipping times?
As a general rule, orders are dispatched within 72 hours. Our average delivery times are 5 to 10 working days depending on the country of delivery.
Shipping for digital products:
The shipment is made instantly by email (maximum within 24 hours, if computer maintenance) following the purchase.
Don't forget to check your SPAM
For any additional questions, go to the FAQ section.
30-day money-back guarantee*